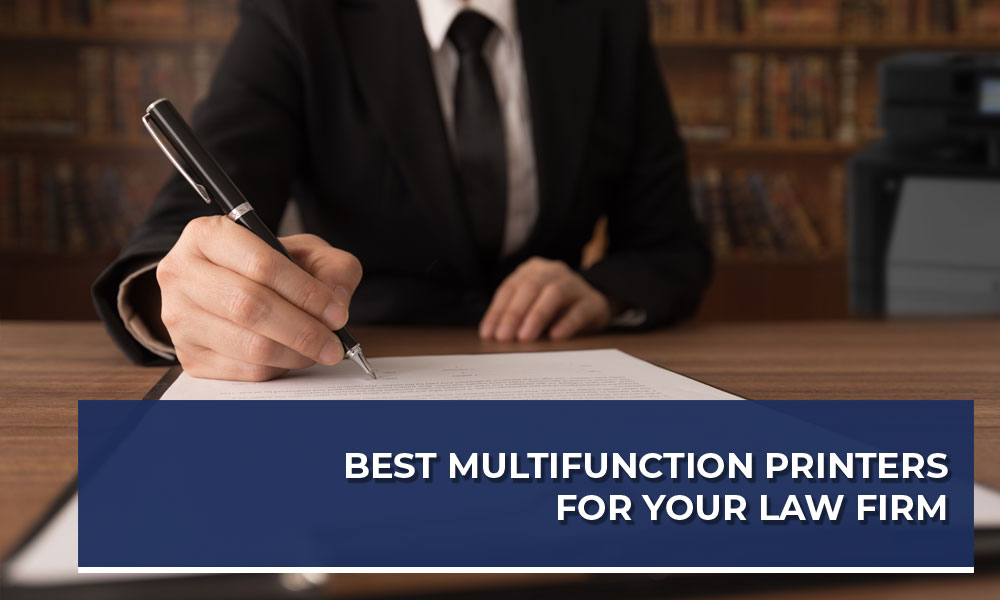 Multifunction printers (MFPs) have a reputation and for a good reason. They're fast, reliable, and economical – the embodiment of productivity. MFPs are the first option that offices with demanding print environments turn to when they need a dependable machine.
Law firms by nature are document-intensive enterprises, and they need exactly what a reliable multifunction printer can offer. Read on to discover the best multifunction printers on the market today which deliver the efficiency and capabilities that law offices need to be successful.
The Printing Needs of Law Firms
Law firms are fast-paced, dynamic environments which need to be able to react to changes in cases or situations at a moment's notice. On top of that, they routinely handle a tremendous amount of data – much of which contains highly sensitive details related to their clients. These factors combine to create a much more rigorous demand for an efficient printing environment.